Taixin 1 has arrived Hainan preparing for mining debugging
2015-08-11
After 9 days' trip, the first professional seabed Mining vessel of China has arrived the destination, Wanning City, Hainan Province which is the first mining area in China on August 1st. Taixin 1 has firmly anchored in the South Sea coast ready for exploring the seabed mineral resources.。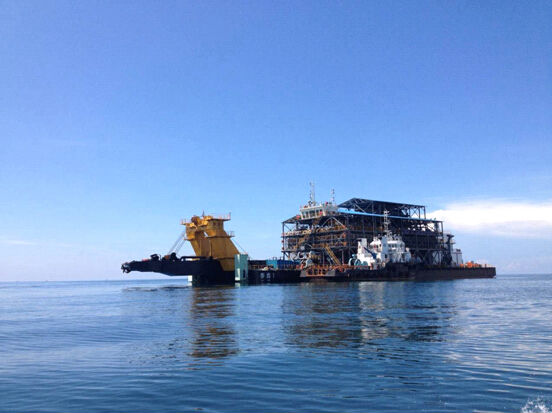 Taixin 1 arrived mining area

For the honorable day, the ship owner-- Shanghai Chonghe Marine Industry has accumulated six years' technical experience. The negotiation between Chonghe and the mining area owner starts from three years' ago. It has taken two years to accomplish the ship of design, building and debugging. Chonghe sets up a project management team in half year, which consists of 40 people including experienced captain, chief engineer and group leader for ore dressing, etc. During a series of the preparation, Chonghe has well applied its "Technology, Finance, Equipment, Operation & Maintenance" capacity.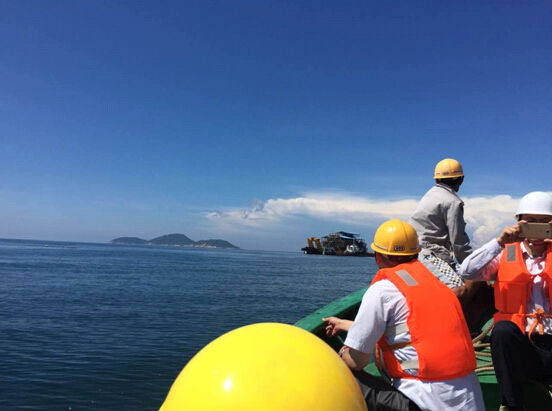 Project group are ready to set out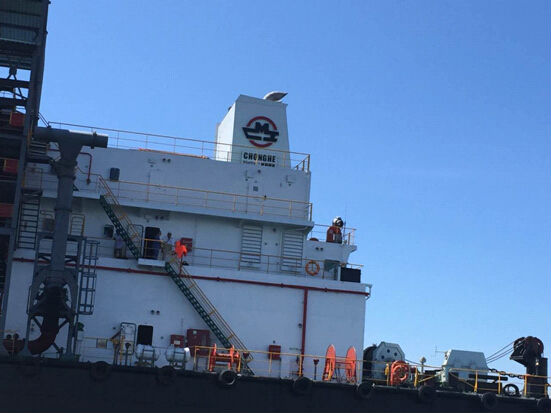 Taixin 1 is waiting for project team's boarding
As the first professional coastal mining and dressing ship, "Tai Xin 1" has used skillful seabed mining technology in design and construction process, initially arranging the beneficiation line layout on the ship platform, enables the shore plant transfer to the sea. By this way, it saves resources on land at maximum. Besides, it is environmental friendly and energy-saving.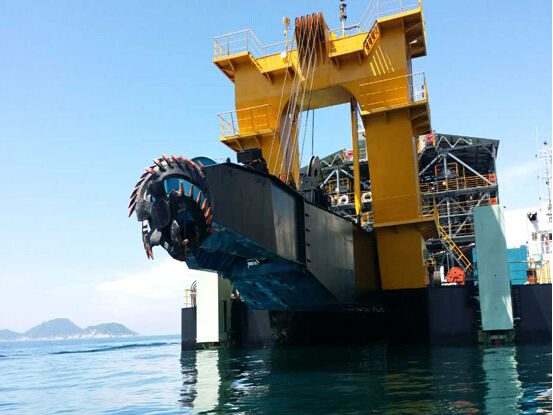 Taixin 1 is waiting for project team's boarding
The debugging will last several months. It is predicted that 20 to 30 thousand raw mine will be drilled. After ensuring the safety, stability and efficiency of the ship operations and engineering construction, the main task for the team would be improving the efficiency of daily mining.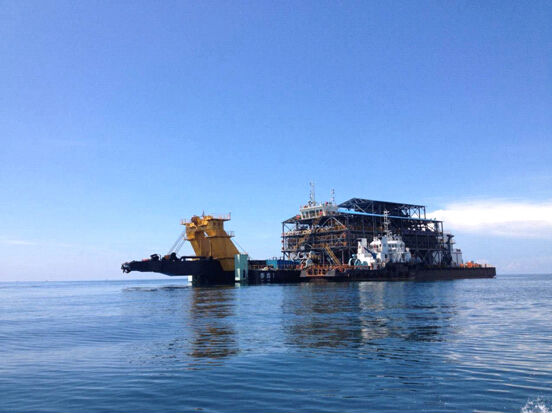 Taixin 1 light up the dream of blue sea
Shanghai Chonghe Marine Industry Co., Ltd will enlist the wisdom, keep unremitting, and continue to forge ahead in the development of mining skill, speed up breakthrough the bottleneck of mining resource development industry, make a positive contribution for the realization of China's "The dream of powerful costal mining"